Unique rustic style flowers and floral styling from the edge of the Cotswolds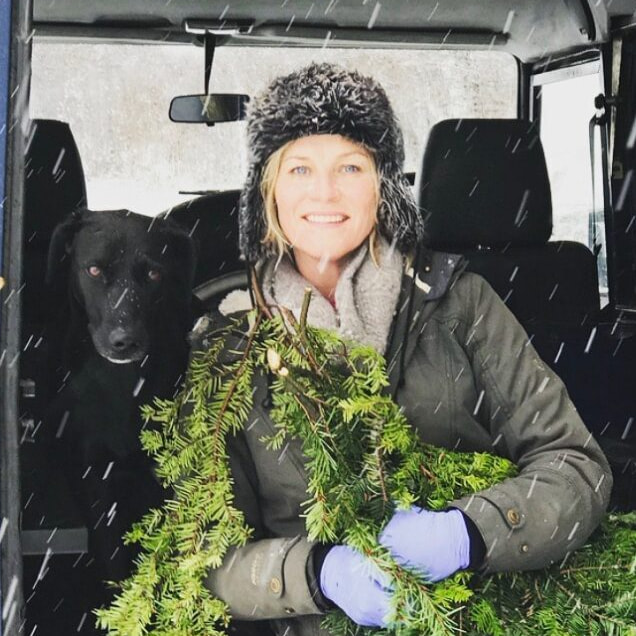 Hi, welcome to Posy Flowers
We're delighted you're here!…
Our love of nature and the seasons is the inspiration for Posy.
Working with homegrown and foraged flowers and foliage we create wild natural arrangements using sustainable methods .
Alongside our flowers we have developed our great passion for gardening.
With Posy Garden services we can help you create a much loved outdoor space!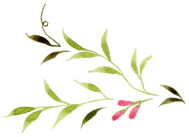 Whether you need a helping hand  or planning and developing your garden, our aim is to help you love your outdoor space.

Floral Styling
For everyday or special celebrations, weddings, parties and
photo shoots.
Flowers & Wreaths
Working with our homegrown and locally sourced flowers and foliage, we can create a unique arrangement for you.
Farewell Flowers
Floral tributes and remembrance flowers are such a privilege to create. Each arrangement is seasonal and unique for a loved one.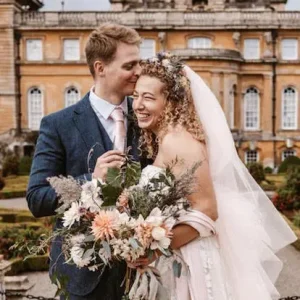 "The flowers at my wedding were definitely one of my favourite things. Joolz's arrangement style fitted perfectly with what I imagined. She went beyond my expectations with locally grown flowers and using ethical, sustainable methods in her arrangements and bouquets!"
Julie Anne & Cody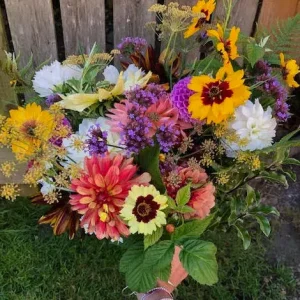 "Such talent, simply beautiful and utterly stunning!"
Nicky B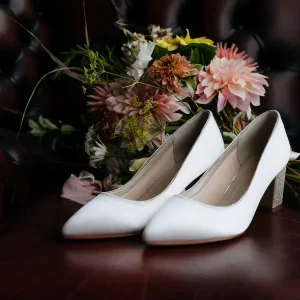 "Joolz created my beautiful wedding flowers. I knew I wanted colour and dahlias and pheasant feathers. What a wonderful job you did! Your creations were perfect and like a work of art!"
Jade & Sam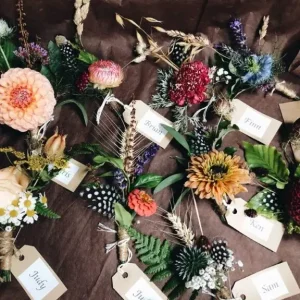 "Joolz created the most incredible bouquets, buttonholes and natural arrangements for our wedding. So many people commented on how beautiful there were. Joolz worked closely with me and went above and beyond to help deliver my vision!"
Carrie & Carl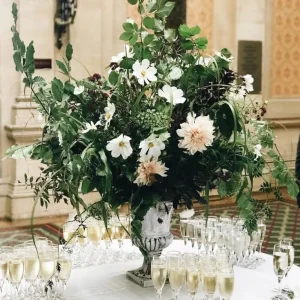 "Joolz, thank you! For the most amazing floral displays on our wedding day. All so incredibly wild and natural. You have such a beautiful style."
Aaron & Lottie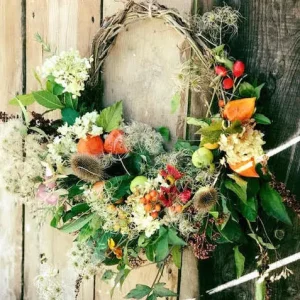 "So much thought and care goes into each wreath. Joolz made one for me and I had to keep going to look at it as its so beautiful. She thinks of ideas no-one else would."
Bernadette